Matter Storm Design is a small but innovative graphic and web design studio led by Dylan James Goodman. Nestled between the Hudson Valley and the Capital District, we're a fully remote team working with both local and national clients. Since 2015 we've been helping organizations of all kinds grow their business, tell their story and build their online presence.
As idealistic as it may sound, we believe good design can inspire positive change. Integrity, openness and respect are just a few qualities we value. We love working with like-minded, passionate businesses who are invested in delivering meaningful experiences.
We build lasting relationships with our clients.
We know how tough running a business can be and the hurdles you're facing. We can help you navigate the path to new heights. Your success is our success and through collaboration, hard work and a dash of humor, we strive to be your trusted co-pilot.
We ask challenging questions and listen to your answers. Taking a holistic look at your business allows us to see the whole picture and craft one-of-a-kind solutions. We solve problems with strategy, unique insight and thoughtful design, empowering you and your business to be it's best.
We're proud to be a little different and we embrace this in the work we take on, the designs we create and the systems we use. By utilizing our unique skill set and highlighting your distinctive qualities, we help you stand out from the pack with innovative designs and solutions.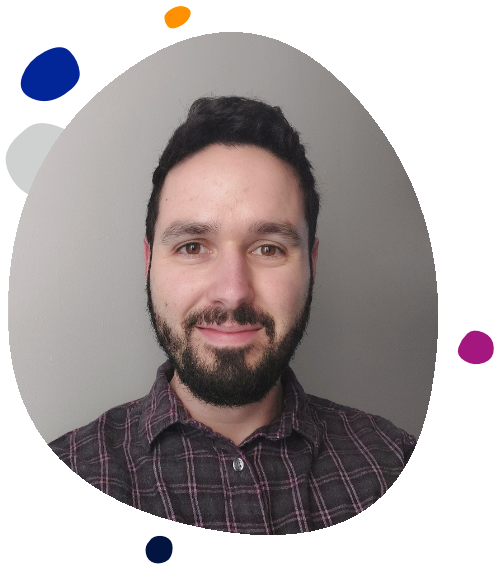 Owner, Creative Director & Entrepreneur
He/him/his
When I was 4, my grandfather gave me the classic David Macaulay book, "The Way Things Work". That, plus Richard Scarry's books about "things that go" and "what people do" solidified my already innate desire to learn how everything worked and how it could be improved. Getting to the root of things often required disassembly. But that also meant everything had to be rebuilt. You can just imagine how happy this made my mother. I've been figuring out how things work, how they can be improved and how to build them myself, ever since. This and my love of design grew into Matter Storm Design where I get to combine my inquisitive nature, problem solving logic and creativity to find unique solutions.
When I'm not creating thoughtful design I can be found listening to silly podcasts, cooking for family, making things with my hands, maintaining an 1880's home or talking to my plants.