From $49/month · No long term commitment · Fully managed
Your website is the culmination of a lot of time and effort and in order to keep it healthy, it's going to need someone to look after it. Just like your home, it needs regular maintenance to keep it looking good with a strong foundation.
The online face of your business starts with your website. It's the key to engaging your customers and generating revenue. Protecting it means protecting your investment, your brand reputation and your user's trust. Gain peace of mind knowing that your website is in capable hands. We've got your back.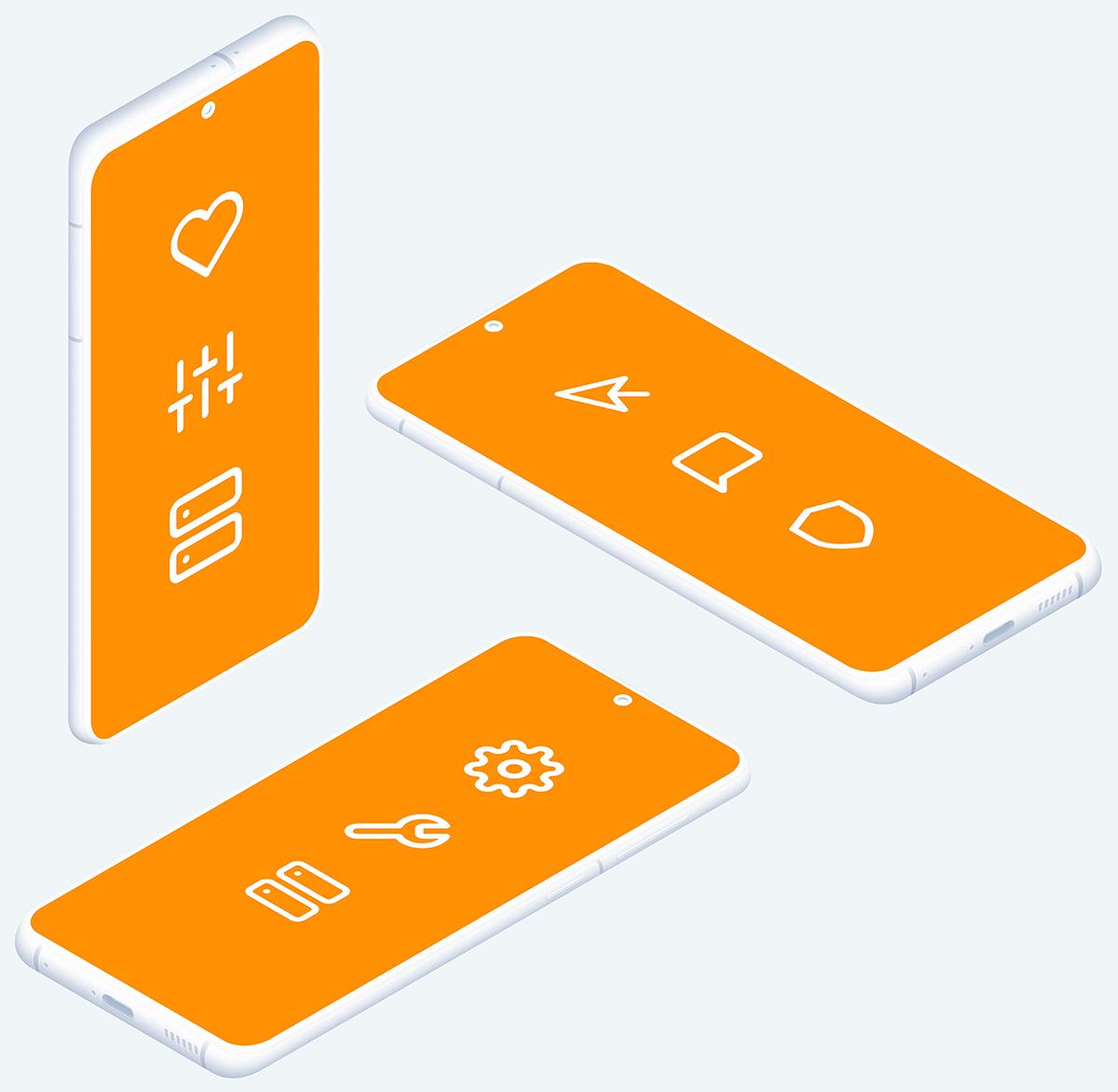 Benefits of a WordPress maintenance and care plan:
Basic
All the essentials to keep your site updated, protected and backed up. A good choice for sites that don't change often or aren't mission critical.
Standard
The tools and features needed to help your business grow. A good option for eCommerce, membership and sites that have frequently changing content.
Everything in the Basic Plan, plus
Top tier protection, features and support for busy eCommerce, high traffic and mission critical sites. Can be customized to best fit your organization.
Everything in the Standard Plan, plus
Details
Backups
We create a custom backup plan for each customer based on their site, but every site has their most critical part, the database, backed up daily. Then, once a week, we backup the other files that make up your site. This gives you generous coverage while not overtaxing your hosting or bandwidth with unnecessary full backups. We aim to keep 30 days worth of database backups and 4 weekly file backups.
Monthly site report
A monthly website report delivered to you via email at the beginning of each calendar month with information about what's been done during the month to protect, update and maintain your website. View an example report here.
Website analytics
We use a privacy friendly website analytics service that gives you an overview and actionable insight into your site visitors (like number of unique visitors, page views, bounce rate, visit duration, sources, campaigns, countries, top pages and devices). You'll be able to access your analytics dashboard with a unique private link and a weekly analytics report will be sent to you via email. View an example of the dashboard and email report.
Video tutorial library
Get access to a library of 30+ video tutorials showing you how to do common tasks on your website, from adding a new page, updating menu links, to managing orders with WooCommerce.
Advanced SEO tools
An all-in-one tool to help you optimize your website content for better search engine ranking. Leave it on it's default or customize the settings and your content for potentially even bigger improvements.
Generated DIY auto-updating website policies
Get access to a comprehensive, do-it-yourself website policies generator. Your policies can be easily updated when privacy laws change or new privacy laws go into effect, helping you stay compliant and avoid privacy related fines and lawsuits, all while showing your site visitors that you care about their privacy rights. Includes generators for a privacy policy, terms of service and a disclaimer.
Regular security scans
We perform regular security scans of your website to check for malware, suspicious code, dangerous URLs, weak passwords and more.
Twice a month core, plugin and theme updates
We regularly update your website software – WordPress itself, plus any themes and plugins – when new updates or security patches are released. Updates are made twice a month which keeps your site secure, up to date with the newest features, speedy and running smoothly. If a patch becomes available for a security vulnerability on your site, we'll make that update as soon as possible, regardless of the update schedule.
We plant a tree for every month you're subscribed
In order to help offset the carbon foot print of your website (and that of storing your website backups), we will plant a tree every month that you have your subscription. Learn more about how planting trees is one of the ways we're helping offset our carbon footprint.
24/7 website uptime monitoring
We use automated tools to check your website by the minute to make sure that it's live and available. If your site does go down, we'll receive a notification and keep you updated. If your site is regularly going down, we'll make suggestions on what can be done to remedy the problem.
Speed boost with site caching
Help speed up your website, increase SEO and improve conversions with advanced caching.
Standard & Advanced security and firewall
Protect your site from attacks with a website firewall, brute force protection, rate limiting, IP blocking and site hardening features. Get real-time firewall rule updates, malicious IP lists, malware signatures and more with the Advanced option.
Email support
Have a question about your website care plan or the health of your website? Contact us via email and we'll get back to you within 48 hours during business days.
FAQs
Nope, you're free to cancel at any time from your account and there is no cancellation fee. Your plan will end at the end of the billing cycle.
If your site goes down due to an update, we'll restore the site right back to what it was before the update. From there we'll investigate to try and determine the cause of the issue. Depending on the plan, we'll spend between ½ – 1 hour trying to fix the problem. If we can't do it within that time, we'll get in touch and make suggestions on how best to proceed.
If you go over your monthly limit of page views (which depends on the plan you have) due to an occasional traffic spike, we will continue to track your page views without any extra charges. However, if you go over your limit for two consecutive months, we'll reach out and ask if you'd like to upgrade to a higher page view limit. You'll then have the option of upgrading (we offer upgrades to the website analytics in batches of 100K page views), or disabling the website analytics service.
While it may not be required that we have access to your hosting account, we strongly recommend it. Not having access may limit what we can do, especially if a problem comes up, since we likely won't be able to diagnose or fix any issues without full access to the hosting. If something were to happen and your site goes down and we need to contact you for access to your website hosting to diagnose the problem, that could cause significant delays.
Our Website Care Plans don't include adding or changing content on your site (like adding a new page, image, post, new menu item etc.), but if you're interested in having someone do that for you, get in touch.
We'd be happy to take care of all your websites, but each will require their own separate plan. Contact us if you have a complex or WordPress "multisite" setup.
Our plans are designed to provide a selection of services to help support, maintain and protect your website, but aren't intended as an emergency service. While we can help with emergency problems, we are only available from 9am-5pm EST, Monday – Friday. Also, fixing issues that come up but are outside the scope of the website care plan aren't covered as part of this service; we'll be happy to provide an estimate though to fix any issues.
Once you sign up, you'll have two ways to give us access to your site. The first option is to create a new user account on your website with Administrative access for us. This way we'll have access to your site without you having to share your personal account and password information with us. The other option is to securely send us your login details using the link supplied to you for credentials when you sign up.
We take the privacy and security of your website, and your personal information seriously. All of your backups are securely stored offsite (meaning not on the same server as your website) in the United States with a reputable cloud storage provider. The sensitive parts of your website, like the database, are encrypted (scrambled to be unreadable to outsiders without the correct key) for added security. We use a self-hosted site management software to protect your site from data mining and to prevent unnecessary sharing of your data. We strictly limit access to your site data to only those who need access in order to perform the services, we utilize password managers to keep login credentials secure and only use reputable services and providers.